The Bucknell University Farm is sustained by a team of educators, farmers, students, and community leaders. We grew out of the success of the Lewisburg Community Garden, expanding interest in food as an academic topic, and the success of college and university farms nationwide.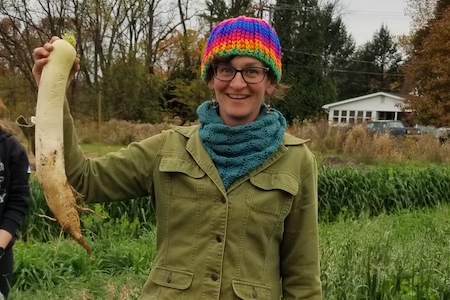 Jen Schneidman Partica
Farm and Garden Coordinator
Jen farms to fix an unjust food system. She works collaboratively with students, staff and faculty, building a farm that benefits the land and our community. She welcomes classes to the farm, teaches students how to grow crops organically and supports student research. Jen comes to farming after running a small vegetable CSA, co-leading a local community garden, working with local farmers as a Peace Corps Volunteer in Ghana, and generally loving the thrill of growing a plant from a seed.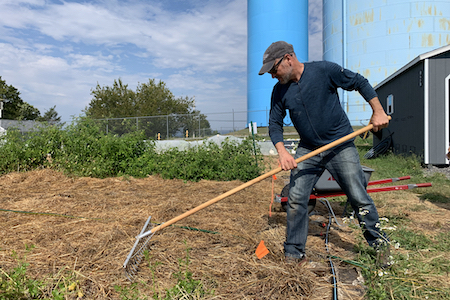 Mark Spiro
Farm Faculty Director
Mark D. Spiro is an associate professor of plant biology and the inaugural faculty director of the Bucknell University Farm. Since 2015 Mark has worked together with students, staff, faculty and administration to develop an on-campus farm. As faculty director, Mark's responsibilities include developing academic connections to the farm, promoting holistic student health and engagement, and establishing environmentally sustainable practices at the farm. Mark teaches introductory (Organismal Biology) and upper-level (Plant Growth and Development) biology classes and is a senior fellow in the Environmental Residential College.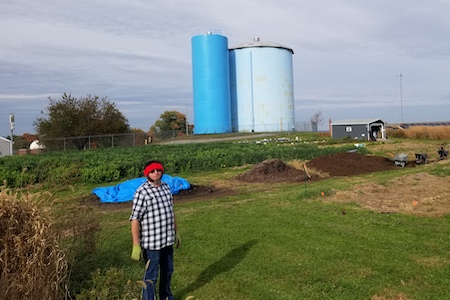 Kyle Bray
Assistant Director of Service Learning
Kyle Bray is the assistant director of service-learning at Bucknell University, where he is heavily involved in campus and community-based food security efforts, such as overseeing the award-winning Lewisburg Community Garden, co-founding the new Bucknell University Farm, and developing the Sowing Change food access support network. A native of southern Louisiana, Kyle spent most of his professional civic engagement career at Portland State University, where he received his Masters in Public Administration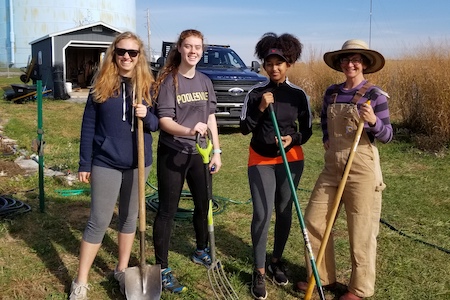 Student Farmers
Students work at the Bucknell University Farm and the Lewisburg Community Garden as Student Farmers- not only carrying out tasks, but learning, asking questions, and guiding the growth of the Farm.
Spring 2020 Student Farmers
Farm Fellows: Sofia Adams, Bitseat Getaneh, Theresa Dollar
Student Farmers: Davin Sim, Shelbie Wenner, Rebecca Mooney
Presidential Farm Fellow: Ella Carlander
Theresa Cusimano
Director of Civic Engagement & Service Learning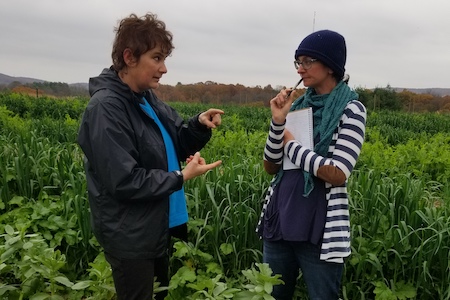 Leah Tewksbury
Owner of the Tewksbury Grace regenerative permaculture farm and consulting farmer for the Bucknell University Farm
Student Farmer Alumni
This is some text
Farm Advisory Committee
(brief description)
Student Farmer Yearbook
(Put previous seasons of photos here)
Community Partners
Tewksbury Grace Farm
Natural Resources Conservation Service
Union County Conservation District
Pennsylvania Association of Sustainable Agriculture
Pennsylvania Women's Agricultural Network (WAgN)
Penn State Extension